What is World PH Day?
Every year on May 5, pulmonary hypertension organizations and groups around the world participate in World Pulmonary Hypertension Day activities to raise awareness of this frequently under- and misdiagnosed disease and celebrate the lives of people living with PH. World PH Day brings global attention to the importance of improving the quality of life and raising the life expectancy of the more than 25 million people living with PH worldwide.
Goals
During the celebration of World PH Day, pulmonary hypertension organizations work to:
Increase awareness and understanding of the disease to promote early diagnosis. Early diagnosis is important in decreasing premature PH-related deaths.
Promote access to health care and treatments that increase quality of life and raise life expectancy.
Promote the concept of holistic care, which includes treating the whole PH patients, the physical, psychological and social aspects of the disease.
Promote research that will help find the cure for pulmonary hypertension.
History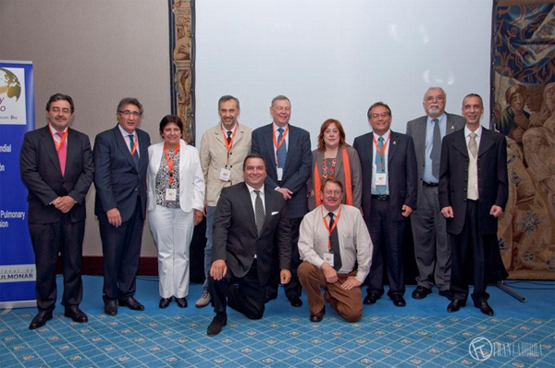 In 2012, a program and a scientific symposium were held in Madrid, Spain as the first World PH Day celebration. The day was officially endorsed by 22 patient associations, 10 rare and affiliated disease organizations and eight scientific societies. May 5 was originally chosen as World PH Day because it is the anniversary of the first child's death in Spain from pulmonary hypertension as a result of toxic rapeseed oil more than 30 years ago. You can learn more about the first event here.
Global initiative
The May 5 date was upheld as World PH Day by popular consensus and because of events already planned worldwide. Members of the pulmonary hypertension community worldwide organize and take part in a wide variety of awareness-raising events, actions and celebrations. The COVID-19 pandemic put the in person gatherings on hold, but despite these challenges more than 80 patients organizations participated in various online events to mark World PH Day in 2020.